INSTALLATION
From Aurora to Geospace
Installation view, Östra Galleriet, Royal Academy of Fine Arts, 2020.
Through a focus on the ionospheric radar infrastructures located in arctic Fennoscandia, 'From Aurora to Geospace' explores how historical interest in visible atmospheric phenomena, notably the aurora borealis, has contributed to the uncovering of invisible processes, and regions of near-Earth space, that are made perceptible only with the help of geoscience. Rather than observing atmospheric phenomena as such, the work explores the instruments, historical circumstances, events and ideas that make them visible and thereby contribute to the construction of novel atmospheric imaginaries and sensibilities.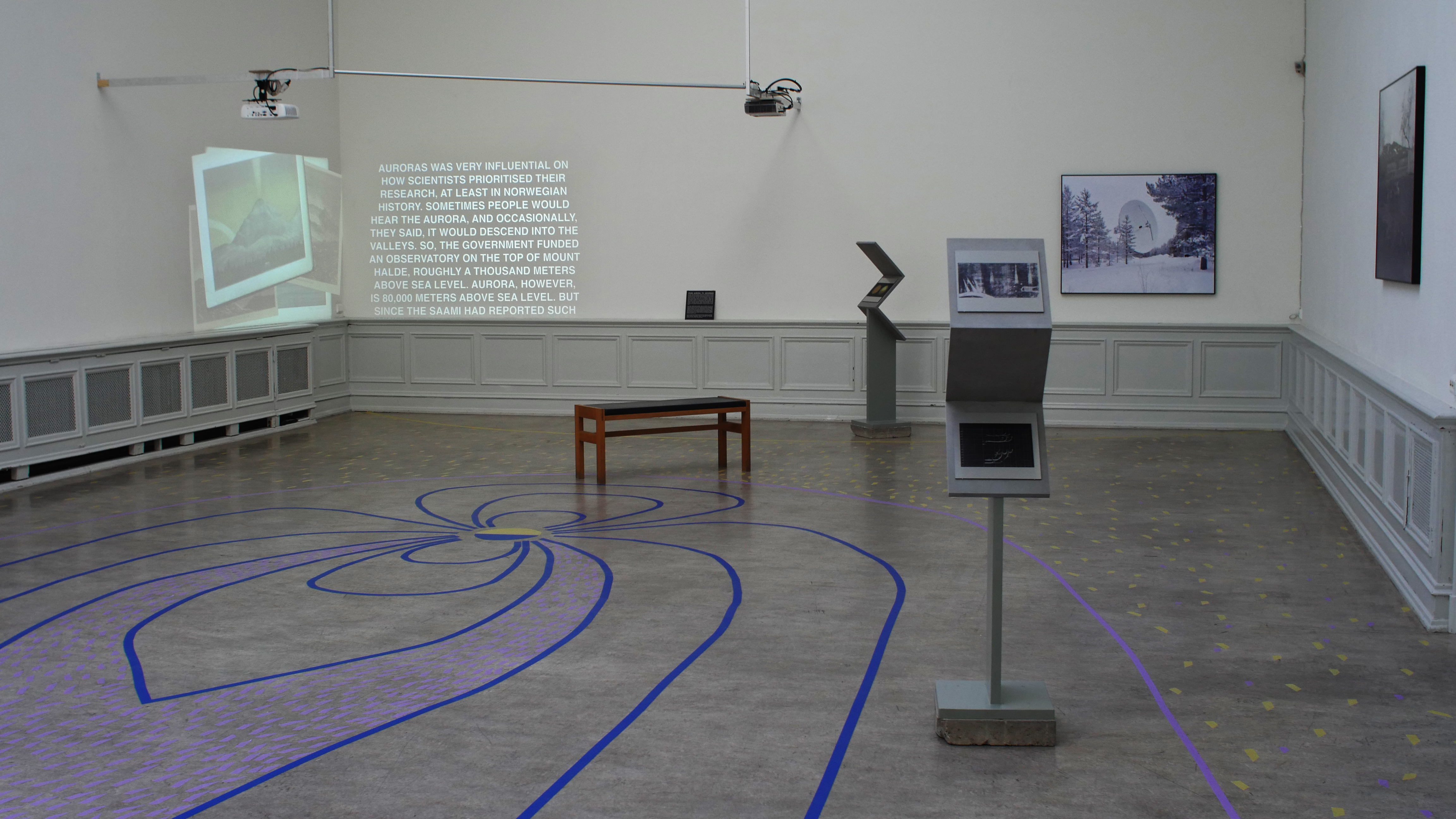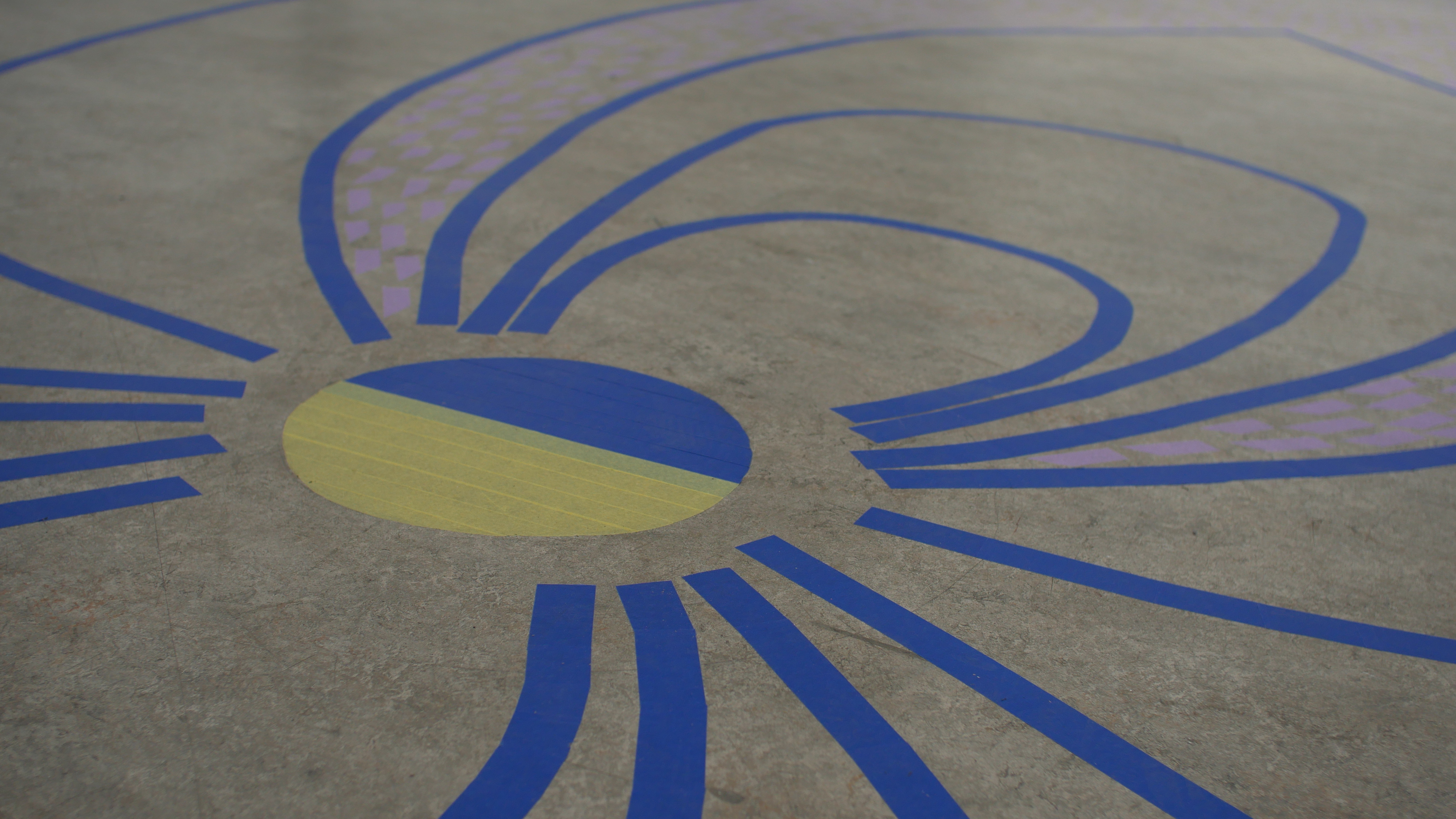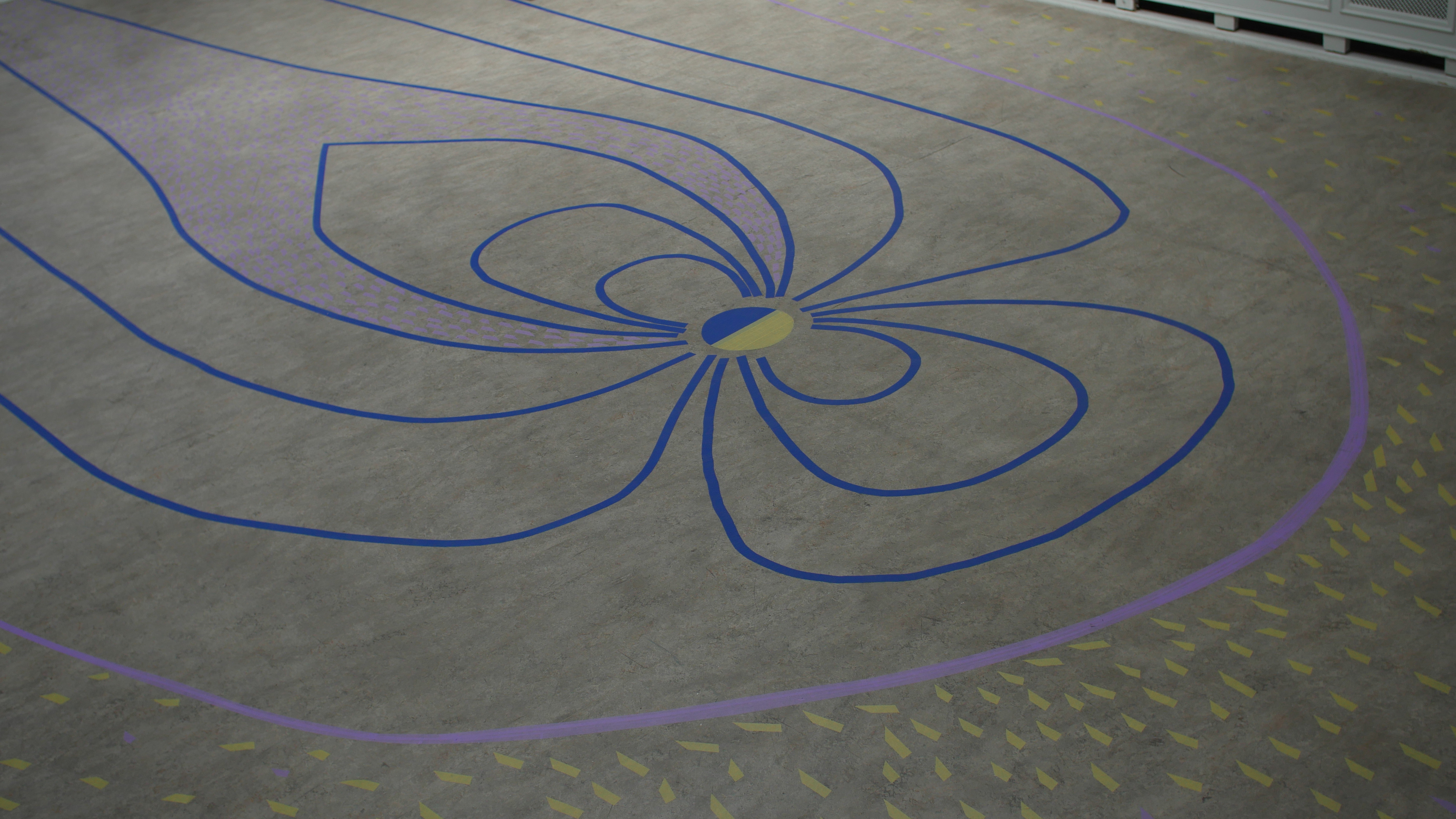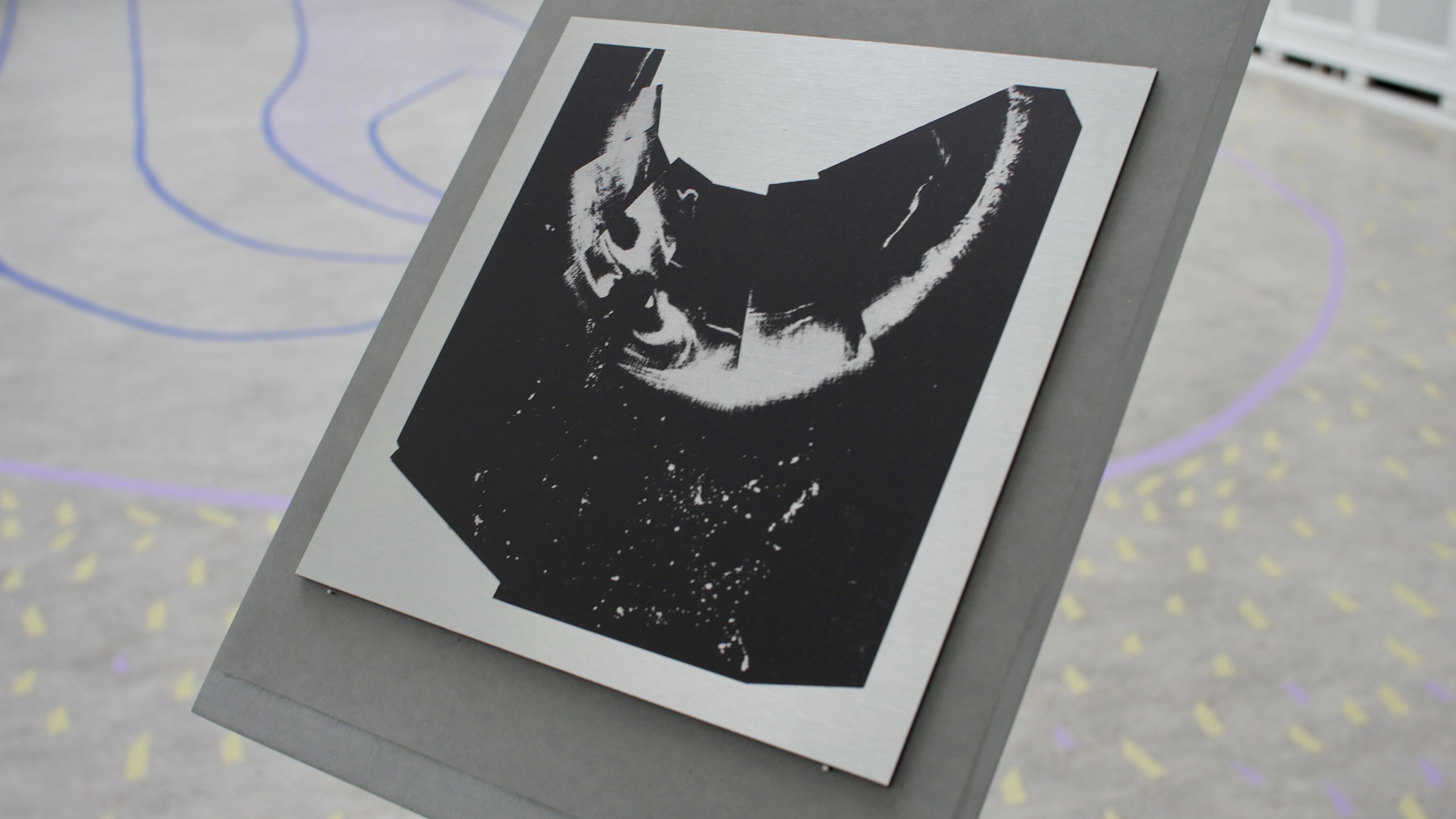 The installation combines large-format photography of the EISCAT ionospheric radar infrastructure in Finland, Sweden, Norway; a tape diagram of Earth's magnetosphere; aluminium prints of historical and scientific imagery and an essayistic film. The film is structured alphabetically, starting with A for Atlas of Auroral Forms, B for Black-box, C for Communication, followed by Experimentation, Forecasting Futures, and ending with G for Galaxy, Geospace and Ground. The installation as well as the script draws on conversations with scientists and researchers, and uses archival and historical sources as well as scientific materials that emerged as significant for understanding how atmospheric knowledge is substantiated, and how environmental imaginaries are formed.